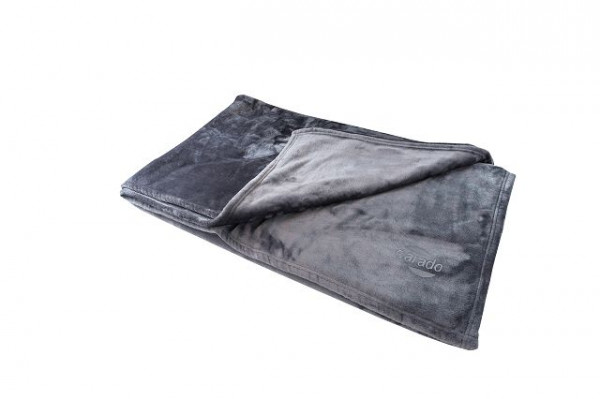 Promotion price in November: Cosy blanket -10%
Recommended retail price including the applicable VAT. Prices may vary from country to country.
Simply send your noted products with the wishlist function to yourself, friends or your CARADO trading partner!

CARADO original accessories are not available ex factory, they are only available directly from your HYMER licensed dealer. Images shown may be subject to modifications.
Suitable for vehicles manufactured by CARADO
Material: Polyester
Model years Suitable for all model years
Model range / model Suitable for all CARADO models
Promotion price in November: Cosy blanket -10%
This product is on offer in November. You will get a discount of 10 %!
The silky smooth Carado snuggle blanket is perfect for when you want to wrap yourself up and unwind. Be it on a cool summer's night or a cold winter's day, the snuggle blanket will ensure that you feel snug and warm.
The high- quality, fleecy snuggle blanket made from microfibre flannel is finished with a beautiful, eye-catching embroidered Carado logo.
Because it is washable at 30°C and is also suitable for tumble drying, the blanket can be used for any occasion when on your travels.
Cuddle up in the Carado snuggle blanket and get that warm, cosy feeling!

Colour: Anthracite
Material: 100% polyester
Fibre quality: Microfibre
Dimensions: 150 x 200 cm
Care instructions: wash at 30°C, suitable for tumble drying
Write an evaluation
Evaluations will be activated after verification.